NextLevel mechanisms for
growth
We take a hands-on approach to helping great businesses achieve their full potential.
Our Unique Sourcing Engine
Level proactively sources investments to enact change swiftly once you're ready to partner.
We have developed a custom tech stack for sourcing our partnerships and investments. We have an entire team dedicated to deal generation to move quickly and make well-informed decisions.
Leverage Our Deep Bench
Our Operating Partners have decades of experience across the functional needs of growth businesses and tailor their offerings to each individual company.
How They Work
01
Identify risks and growth opportunities
02
Support transformation initiatives and support hiring key leadership roles
03
Share learnings and best practices across Level portfolio companies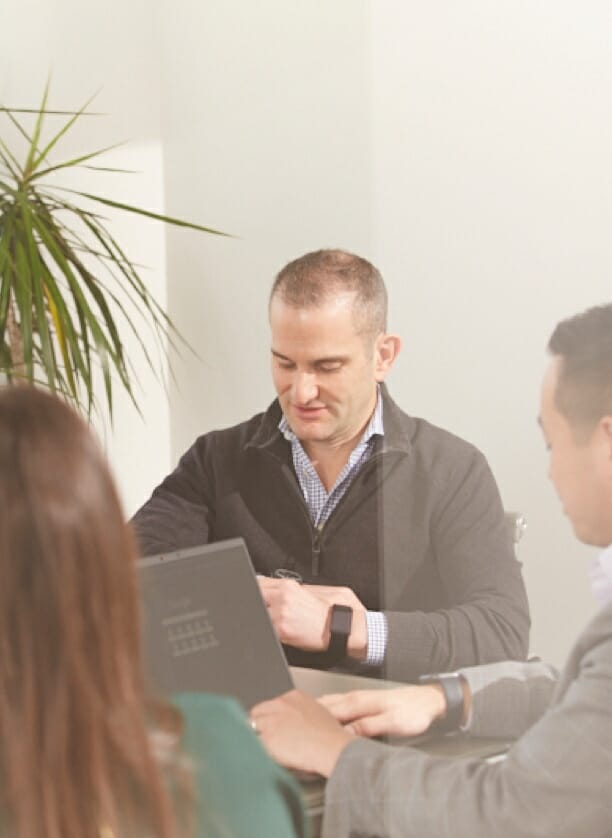 Guiding Companies to the Next Level

NextLevel Guidance
We leverage our collective expertise to assess the unique dynamics of each business and provide strategic guidance and support.

NextLevel Access
Get access to proprietary resources, including best practice insights, templates, and recommendations to fast-track execution.

NextLevel Innovation
We foster community building and networking across the Level portfolio to provide like-minded leaders the chance to connect and crowdsource solutions.
Connect with People Like You
Join communities with leaders across the Level portfolio. Network and crowd source solutions and recommendations with your peers and participate in regular round table discussions.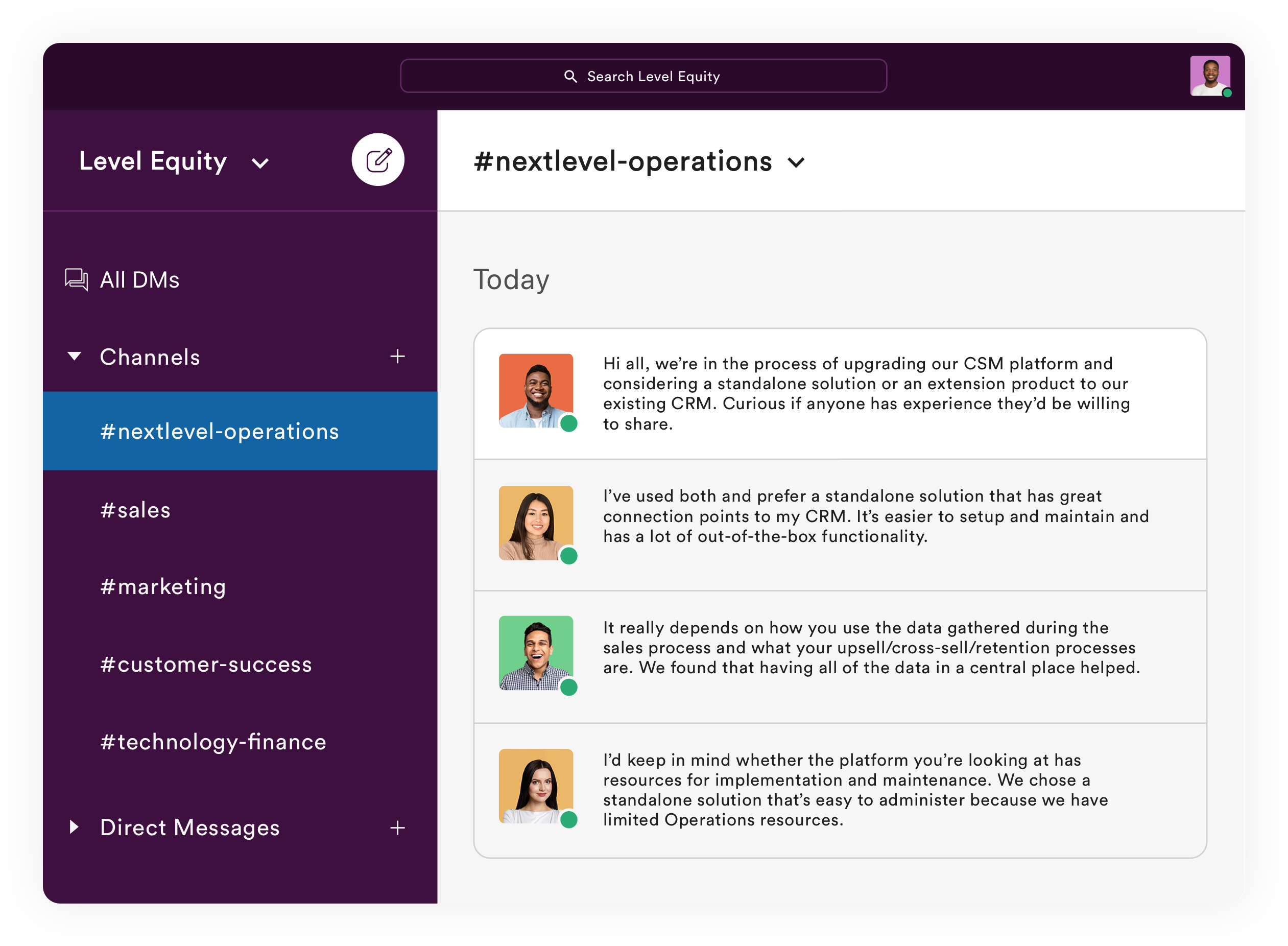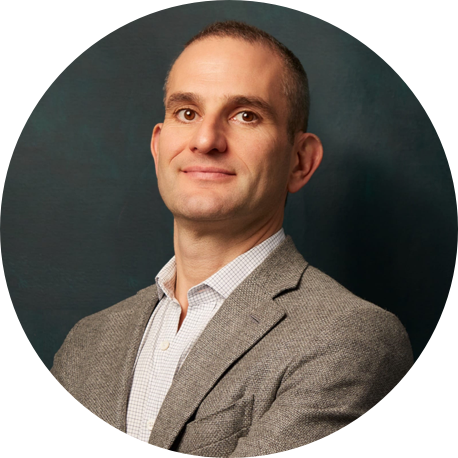 "We don't believe in one-size-fits-all playbooks. We leverage our collective experience and get to know the unique dynamics of each business in order to provide strategic guidance. Ultimately, it's up to the business to determine the strategy, but we're an additional resource for support so they don't need to reinvent the wheel."