Instaclustr
Instaclustr provides the leading platform of fully managed open-source database, pipeline and workflow applications delivered as a service.
Quick Facts
4x+
ARR Growth From Investment to Exit
5
Open Source Technologies Managed
121mm+
Node Hours Under Management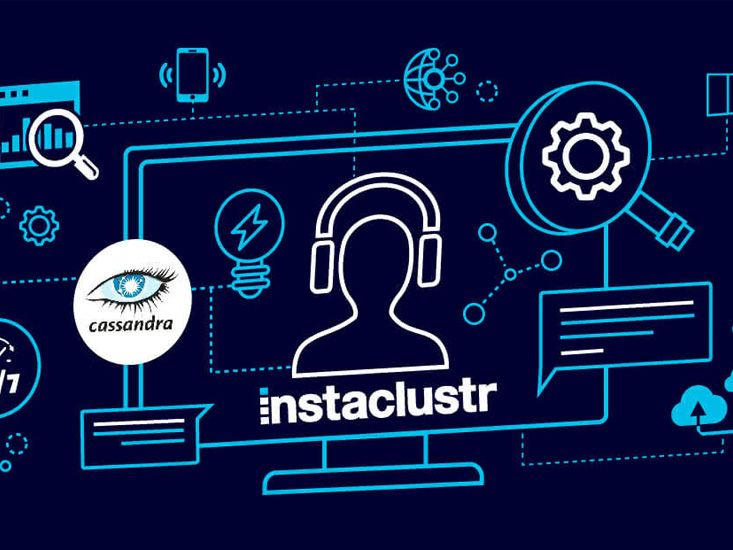 Background
Instaclustr provides customers with a comprehensive technology platform to implement, manage and scale their open source database infrastructure software. Large and small organizations trust Instaclustr to manage complex open source database and related technologies including Cassandra, Postgres, Kafka, Redis and more. As an alternative to hiring expensive and hard to find internal resources, enterprises rely on Instaclustr to provide best of breed managed infrastructure services for their open source technology.
01
Expand Reach Into the US Market
Level helped, Canberra, Australia-based, Instaclustr build its presence in the US market and hire a US-based CRO and CMO.
02
Build Additional Database Capabilities
Instaclustr was the best-of-breed provider of managed Cassandra databases. In order to maximize growth, the Company used Level's capital and M&A capabilities to expand into additional database technologies and complete the acquisition of Germany-based Credativ.
03
Create Unified Platform to Sell and Retain Large Enterprises
As Instaclustr sold larger deals to larger enterprises, they developed a unified managed service platform.
Value Created
Instaclustr was founded by a close team of entrepreneurs in Canberra, Australia that remained integral parts of the management until the ultimate exit. Prior to Level Equity's investment, the team had built a sophisticated set of tools to manage complex open-source databases that they delivered to customers through a managed service platform. Level Equity's capital allowed the company to build out their first professional sales team headquartered in the United States and invest in their go-to market organization in a big way. To lead the US-based sales team, Instaclustr hired an experience CRO and CMO.
With Level's help, the Company also hired a CFO that continued the finance and operations build to support a global organization. Additionally, the Company continued to build their expertise within Cassandra, while also expanding into other technologies such as Redis and Kafka. In order to accelerate the development of the Postgres managed service, Level Equity sourced and financed the acquisition of Credativ, a German provider of Postgres support and expertise. In May 2022, Instaclustr was acquired by NetApp, a publicly traded strategic buyer.
Important Dates
MILESTONE
August 2018
Level Equity First Invested in Instaclustr
Level invested into Instaclustr to support the continued growth. During the investment, Level supported Instaclustr's US build out and redomicile to a US corporation.
MILESTONE
September 2020
Appointed Instaclustr Founder Peter Lilley as CEO
Pete Lilley, one of the founders of Instaclustr, was appointed CEO, replacing Peter Nichols who had successfully scaled the business to nearly $20m in revenue.
MILESTONE
March 2021
Acquired Credativ
Instaclustr acquired and integrated Credativ, a provider a Postgres support, based in Germany. With the guidance of management, Level Equity proactively sourced a Postgres support provider to accelerate Instaclustr's product development.
MILESTONE
June 2021
Launched Postgres Product
Instaclustr launched their Postgres managed service, representing their fifth core database technology on the platform.
MILESTONE
May 2022
Instaclustr sold to NetApp
Instaclustr completes the sale to NetApp, a publicly traded global software provider.
Partner Testimonial
"Level has been an awesome partner for Instaclustr right from the get-go and all along the way. Having a global firm that could help us scale internationally was crucial for us as we expanded the business around the world and their depth of experience in transacting really came through in what was to become the next step of our journey. Whether things were going well, or there were hard decisions to make, Level was incredibly supportive and valuable to the founding team."
Peter Lilley
CEO and Co-Founder of Instaclustr