Our business is growing
great companies
We help forward-thinking technology companies grow and scale.
Our Commitment
Level creates sustainable enterprise value growth.
Our entire investment platform is built from the ground up to identify, target, and invest in capital-efficient growth technology companies like yours to help you create long-term growth.
Investment Strategies and Solutions
Anchored by Values
We care deeply - not only about the outcomes we create, but the path we collectively take to get there.
No playbooks. Ever.
No business is the same. We take a bespoke approach to our partnerships, providing tailored support and guidance to dynamic creators and founders.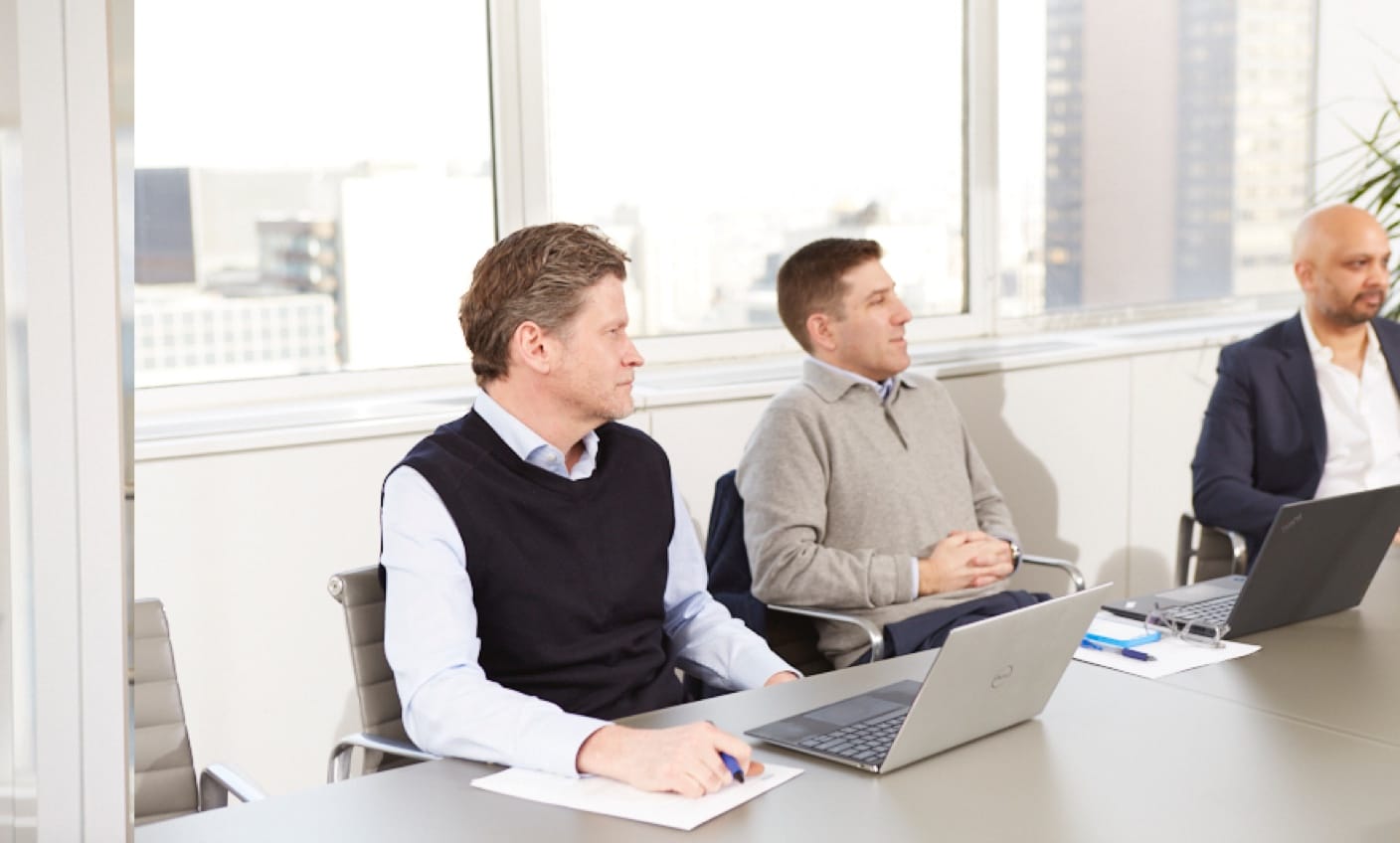 Remain Humble But Ambitious.
Together, we play to win but emphasize winning the right way. We implement strategies that position our founders and team for long-term success. There are no shortcuts to greatness.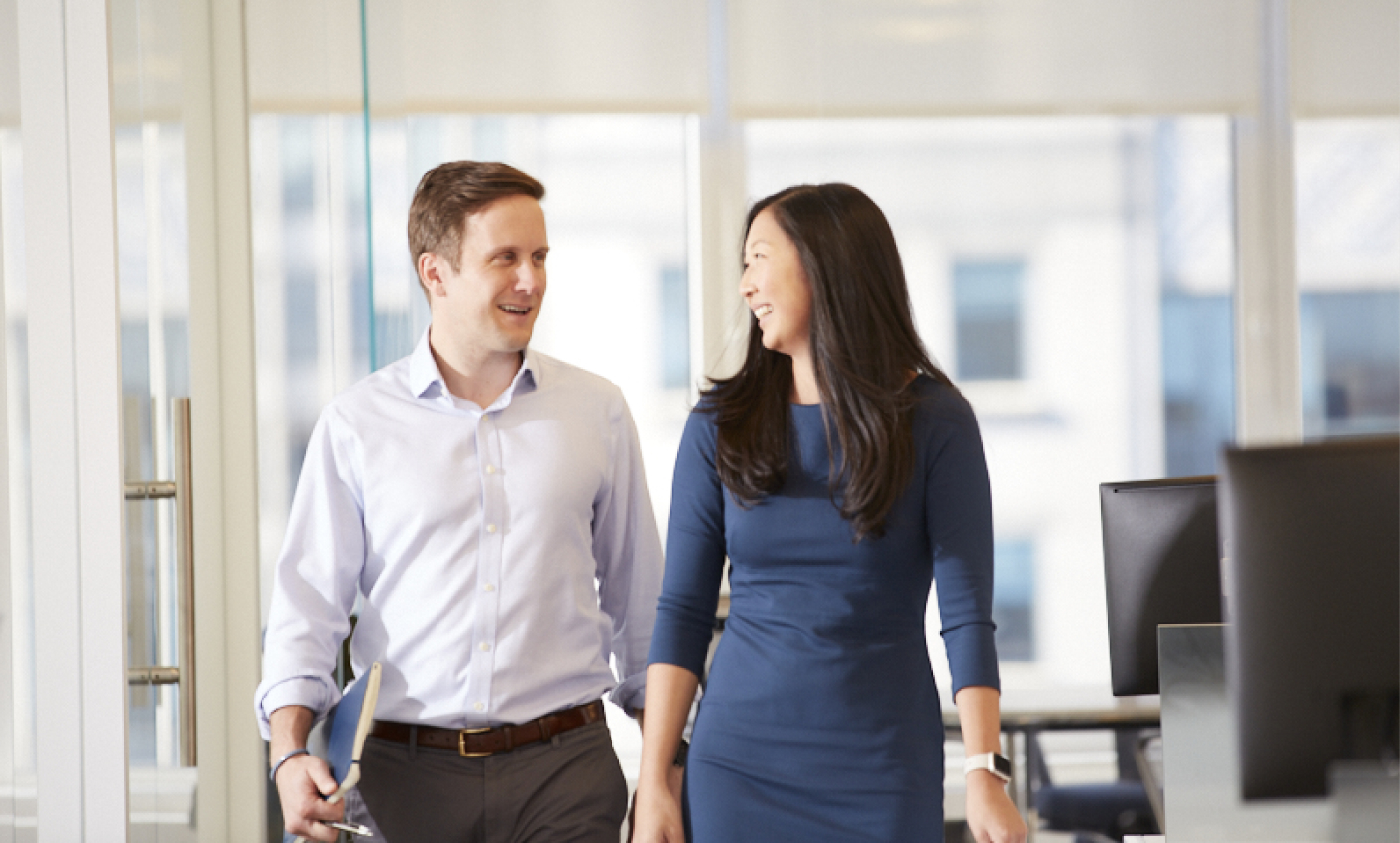 Growth Together.
When you win, we win. Our network of experts and advisors help you navigate areas that are critical to building and scaling your business so we all win together.
Our Track Record
Level Equity is now at >100 Investments and we're not finished yet.
MILESTONE
2009
Level Equity is Founded
Level Equity was formed in 2009 by co-founders Ben Levin, George McCulloch, and Sarah Sommer to support and scale rapid-growth, capital efficient software and technology-enabled businesses in the lower middle market.
MILESTONE
2011
Level Equity Fund I Closes On $130M
Level closed its first fund, Level Equity Growth Partners I in 2011, securing $130 million in committed capital. In the same year, the team grew to eight employees, adding Chris Isaac to its investment team. Level made five new investments including LongBoard Media, Made.com, Radiate Media, Sidewalk and Mixbook.
MILESTONE
2012
Level Equity's First Liquidity Event With the Sale of Longboard Media Inc.
In November 2012, Level Equity realized its first liquidity event with the sale of Longboard Media Inc., a San Francisco-based media management network for retailers, shopping publishers, and advertisers, to Bazaarvoice. Level also grew to 10 employees and made new investments in Aventri and SHP.
MILESTONE
2013
Level Equity Fund II Closes On $255M
Level completed a $255 million fundraise for its second fund, Level Equity Growth Partners II, and made new investments including BoardEffect and Riskonnect. The team also hired Nate Linn as Chief Operating Officer and welcomed Charles Chen and Arthur Tingas to the investment team.
MILESTONE
2015
Level Equity Launches Its First Opportunities Fund
Level launched its first opportunistic growth fund, Level Equity Opportunities Fund 2015, securing $66 million in committed capital. In the same year, the team grew to 16 employees, welcoming Gautam Gupta, and moved to the 39th floor of 2 Grand Central Tower in NYC. Level also made new investments including TeamDynamix, Vacasa, and Ensenta.
MILESTONE
2016
Level Equity Closes Growth Fund III and Launches Level Structured Capital
Level Equity raised Level Equity Growth Partners III, which totaled $357 million in committments, and launched Level Structured Capital. This launch enabled Level to provide flexible credit and structured equity solutions as an alternative to growth equity or traditional senior credit options. The team also brought on Nick Berardo, Barry Osherow, and Jake Foster to the investment team and made investments in ClubReady, simPro, Vendini, Apogy, and MobileCause, while exiting BoardEffect and Radiate Media.
MILESTONE
2017
Level Structured Capital I Closes First Fund
Level raised its newest fund, Level Structured Capital I, securing $90 million in committed capital. In the same year, the team grew to twenty-one employees and welcomed Chris Barrand. Level made seven new equity investments including Net Health, Stack Construction, CloudCheckr, MemberClicks, TripleSeat, Accelo, and MomentFeed, while exiting Riskonnect, Apogy, ECI, TeamDynamix, Ensenta, and closing recapitalizations at Fusion and Aventri. Level Structured Capital closed investments in Appspace and Swiftpage.
MILESTONE
2018
Level Equity Closes New Funds and Opens San Francisco Office
Level Equity completed a $750 million fundraise for its Level Equity Growth Partners IV and Level Equity Opportunities Fund 2018. The firm grew the team to 24 team members, welcoming Mike Bauer, Vinnie Liberi, and Hanna Yu. Level made new investments in inMotionNow, Instaclustr, Movista, Dash Hudson, Evaneos, VivoAquatics, TeamSupport, Monet Software, Teamwork Commerce, and Visiquate.
MILESTONE
2019
Level Equity Brings On Over A Dozen New Investments and Moves Up in 2GCT
Level Equity brought on seven equity investments including HVR, Lock8, PlanetDDS, FormAssembly, Groove, Powell, and ArchiveSocial, as well as seven Structured Capital investments including BlackBox Intelligence, Blue Ridge Solutions, DialogTech, InteliSecure, Logile, NinjaCat, and PhotoShelter, along with a handful of realizations. Level also moved its NYC office to the 42nd floor of 2 Grand Central Tower, and welcomed Austin Feinstein, Jake Rudolph, and Arin Wolfson to the team.
MILESTONE
2020
Level Equity and Its Portfolio Companies Grow Despite An Unprecedented Year
Level brought on six equity investments including; Vanilla Forums, GovInvest, StarTex, LegWork, Leonardo247, Monsido, as well as five Structured Capital investments including PayGo, Pramata, Rockbot, SightCall, and Task Easy. The Level team was excited to bring on Amy Kramer as an Operating Partner.
MILESTONE
2021
Level Equity Raises $1.125B For New Equity Funds
Level Equity closed Level Equity Growth Partners V and Level Equity Opportunities Fund 2021, securing $775M and $350M respectively in aggregate commitments. Level also announced the launch of NextLevel Operations and opened its Greenwich office. Equity investments in 2021 included SevenFifty, SalesFloor, Sunwave, Mytonomy, Ready Education, HackEDU and more. Structured Capital investments included TicketManager, RamSoft, WeSpire, Revation Systems, and more.
MILESTONE
2022
Level Adds 15 New Investments and Expands NextLevel Operations
Level brought on nine new equity investments in 2022 including Boatsetter, Cheqroom, Foxen, Hoxhunt, Radix, RightData, RocketRez, TeamDynamix (reinvestment), and WorkHound. Level Structured Capital closed six new investments in Blackthorn, Concept3D, ManagmentONE, NinjaCat (reinvestment), Omega Point, and Wellright. We were excited to add 13 new members to the Level team, including three additions to NextLevel Operations, Jennifer Flanagan, Lou Jordano, and Marian Spurrier.
Our Approach
We proactively engage with cutting-edge businesses to deliver results quickly once you're ready to partner.
Where We Invest
We back founders in rapid growth, technology-enabled software companies who are transforming and innovating the markets they operate in.
01 Transaction Types
We invest up and down the capital structure with companies of all sizes and end markets.
Minority Growth Capital

Majority Growth Equity & Recaps

Structured Equity & Credit Solutions
02 Geographies
Our partnerships span the globe, with geographies ranging from North America to Europe, Oceania, and more.
North America

Europe & Israel

Australia & New Zealand
03 Sector Focus
Our target industries are complex and intricate, and focused in tech-enabled arenas.
Software & Data

Technology-enabled Services

Internet-based Businesses
Three Unique Investment Strategies
View Portfolio
Core Growth
We work together to deliver results and create long-term value.
$1M Quarterly revenue
Little traditional institutional capital raised
Run by dynamic founders and managers
View Portfolio
Opportunistic Growth
Our opportunistic growth business allows us to make significantly larger investments in our best performing businesses, deepening exposure and maximizing capital appreciation.
View Portfolio
Structured Growth Capital
Level Structured Capital is able to provide flexible credit and structured equity solutions as an alternative to growth equity or traditional senior credit options.
Structure focused on minimizing dilution
Investment size up to $30M
All uses of proceeds