simPRO
End-to-end field service management software for service, project, and maintenance workflows.
Quick Facts
5x
Revenue Growth Since Investment
$350M
New Funding Announced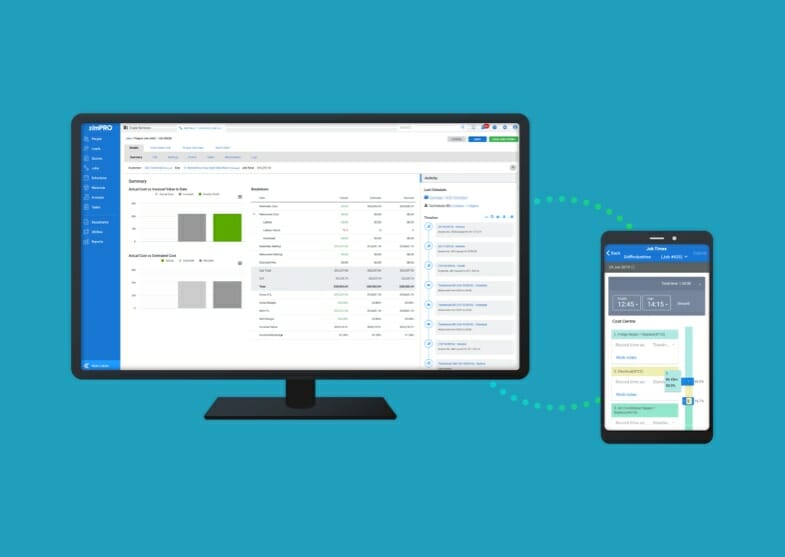 Background
simPRO provides cloud-based job management software designed to optimize business workflow to improve productivity and increase profitability. The company offers job management, scheduling, job costing, estimating, purchasing, stock control, and field service capabilities to operators in the electrical, plumbing, HVAC, and security industries.
01
Scale Global Go-To-Market and Expand Geographic Footprint
simPRO had established great product-market fit and a market leadership position in Australia. Management wanted to leverage Level's capital and expertise to scale go-to-market globally and expand its geographic presence in the U.S. and Europe.
02
Augment Senior Management Team
As a multinational business with very rapid sales and headcount growth, simPRO needed to build out its senior management team and infrastructure to sustain this growth.
03
Capitalize on M&A Opportunities
The construction industry is experiencing meaningful innovation and technology adoption with an abundance of interesting companies addressing different industry pain points across the value chain. simPRO was seeking a partner to pursue acquisitions to capitalize on this trend.
Value Created
simPRO worked with Level to achieve profitable growth, resulting in 5x revenue growth over our hold period. Level helped the company expand from an Australia-based business to a global market leader, opening its first offices in the United States and the Netherlands and further expanding into New Zealand and the UK. We strengthened the management team by hiring a CRO, CMO, and UK President. 
The company completed two significant acquisitions, purchasing ClockShark, a US-based time-sheeting and scheduling platform, and AroFlo, an Australian-based job management software provider. Level helped orchestrate a $350 million majority recapitalization by K1 in 2021, with Level remaining a significant minority investor.
Important Dates
MILESTONE
September 2016
Level Equity Invests $30M Series A In simPRO
Level Equity backs simPRO's management team with a $30M growth investment, representing the company's first institutional investment. Level also helps re-domesticate the company to the United States.
MILESTONE
May 2017
simPRO Expands to the U.S.
simPRO opens a United States office and hires a U.S. based team in Boulder, CO.
MILESTONE
September 2019
Level Equity invests additional $16M Investment
Level doubles down on its investment in simPRO by investing additional growth capital to fuel global expansion and further support growth initiatives.
MILESTONE
January 2021
simPRO Completes $350M Majority Recapitalization with K1
Level helps orchestrate a recapitalization process with multiple interesting parties, resulting in a majority investment by K1 while Level remains a significant minority investor in the business.
MILESTONE
November 2021
simPRO Announces the Acquisitions of AroFlo and ClockShark
simPRO announces the acquisitions of AroFlo and ClockShark, financed with additional capital from Level Equity and K1.
Partner Testimonial
"Level took the time to understand the nuances of what made simPRO tick and what made us unique. They've empowered us to work as a unit and as a team, and we've leveraged their expertise and knowledge to be successful."
Sean Diljore
Chief Executive Officer